UAZ Patriot: Successful debut at Dakar
For the first time Russian SUV UAZ PATRIOT took part in the legendary Dakar Rally.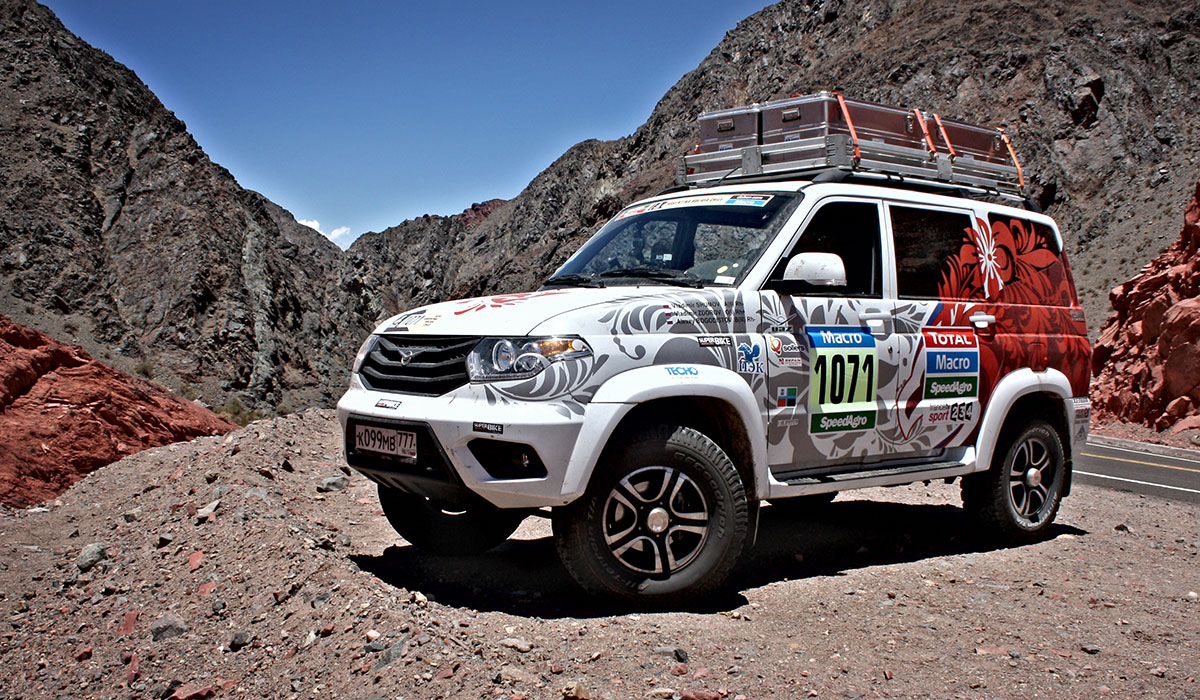 On the hardest Dakar-2015 held in January 4 – 17, 2015 in South America UAZ PATRIOT successfully
passedthe whole distance of the race as an escort vehicle with journalists and managers of Belgorod
team "Virage".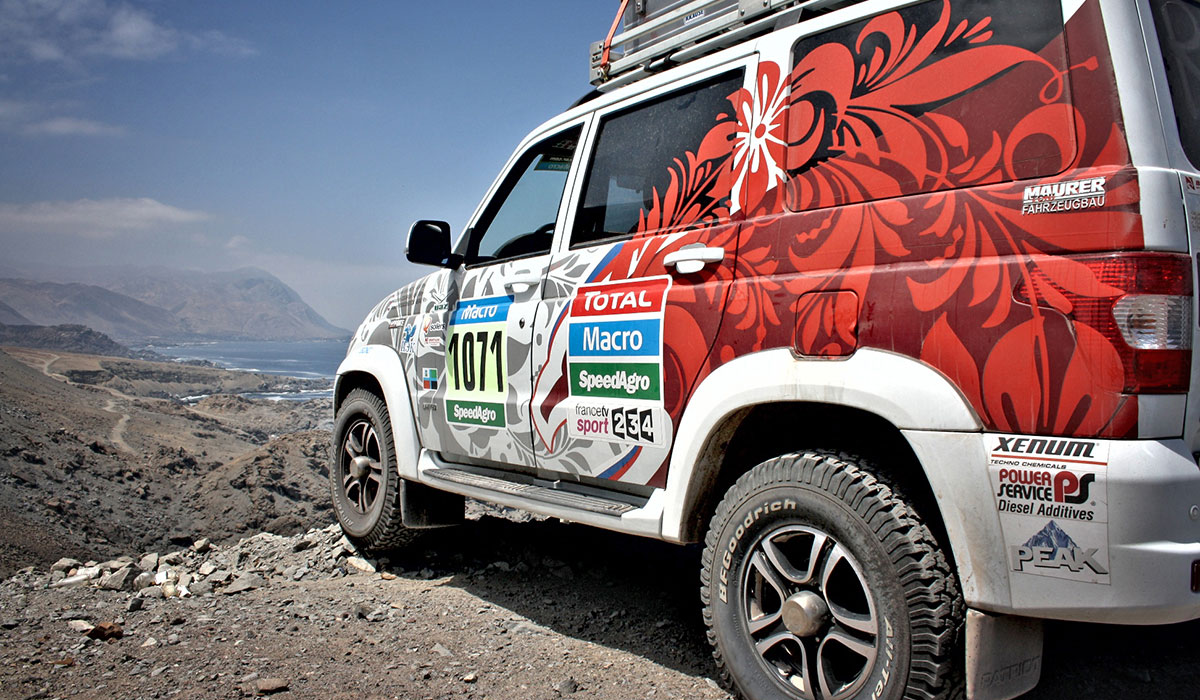 A renewed serial UAZ PATRIOT equipped with Russian gasoline engine ZMZ participated in Rally.
For the new generation of UAZ PATRIOT the participation in the legendary rally was a good test on
reliability of all systems of the new vehicle. The Russian UAZ showed perfect results on the slopes
of Argentina and Chile.
UAZ was operated with outside air temperature +49С, that is unusual for the standard vehicle UAZ
brought from Russia however air conditioning and cooling systems of the engine operated in
normally. Another important test was made while passing through the Andes that meant operation
of UAZ vehicle on the level of 5,000 feet above sea level. That height was the reason of excessive
workload for the crew, but UAZ overcame this obstacle successfully.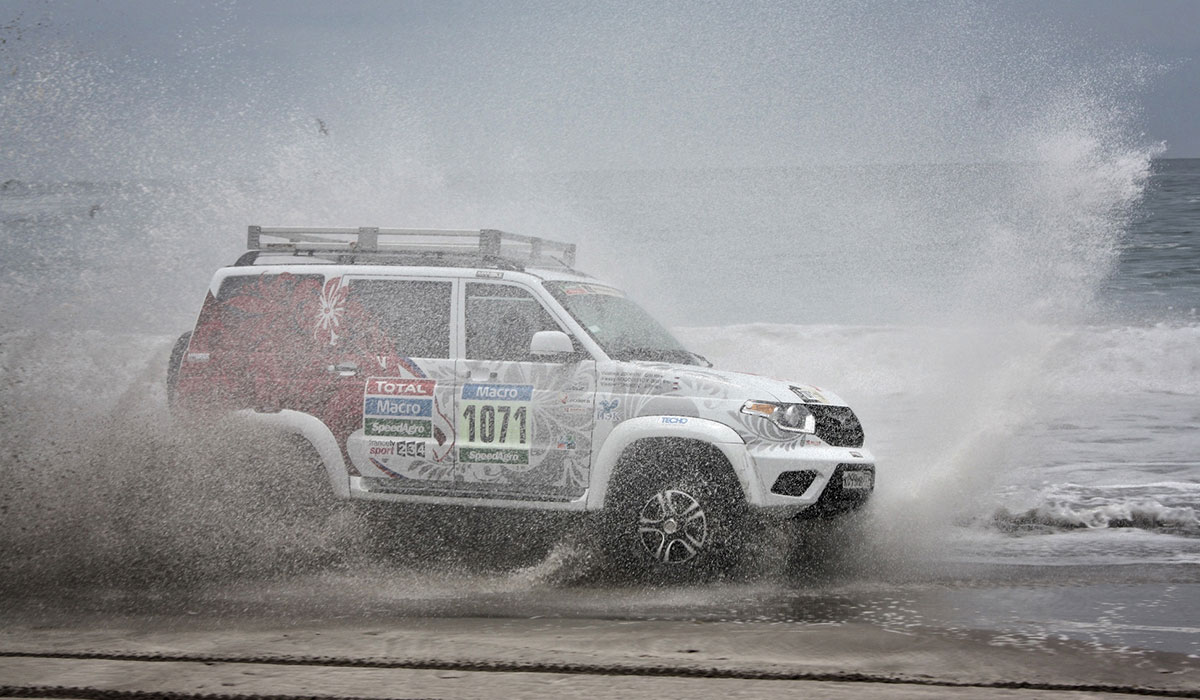 The total mileage that UAZ PATRIOT did on the Dakar reached about 14,000 km on various
terrains: sand, mountains, deserts, sand dunes. The average fuel consumption was about 13L/100 km,
which is quite acceptable, considering the four expedition roof boxes mounted and its special
off-road tires.
According to the results of the legendary Dakar Rally, one can be sure that the new styled serial UAZ
showed outstanding results and successfully coped with all the difficulties during its debut
participation in the prestigious transcontinental race.